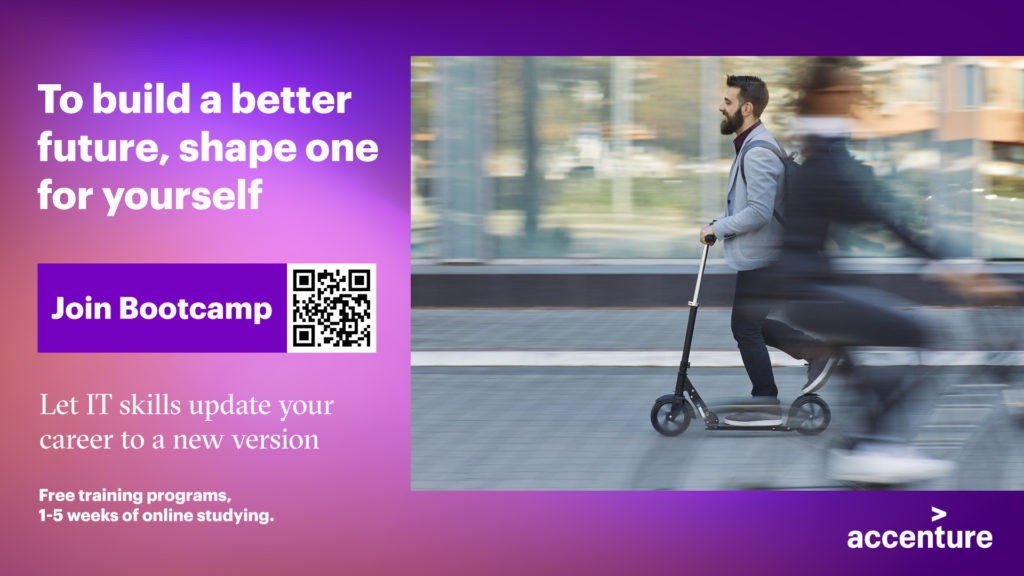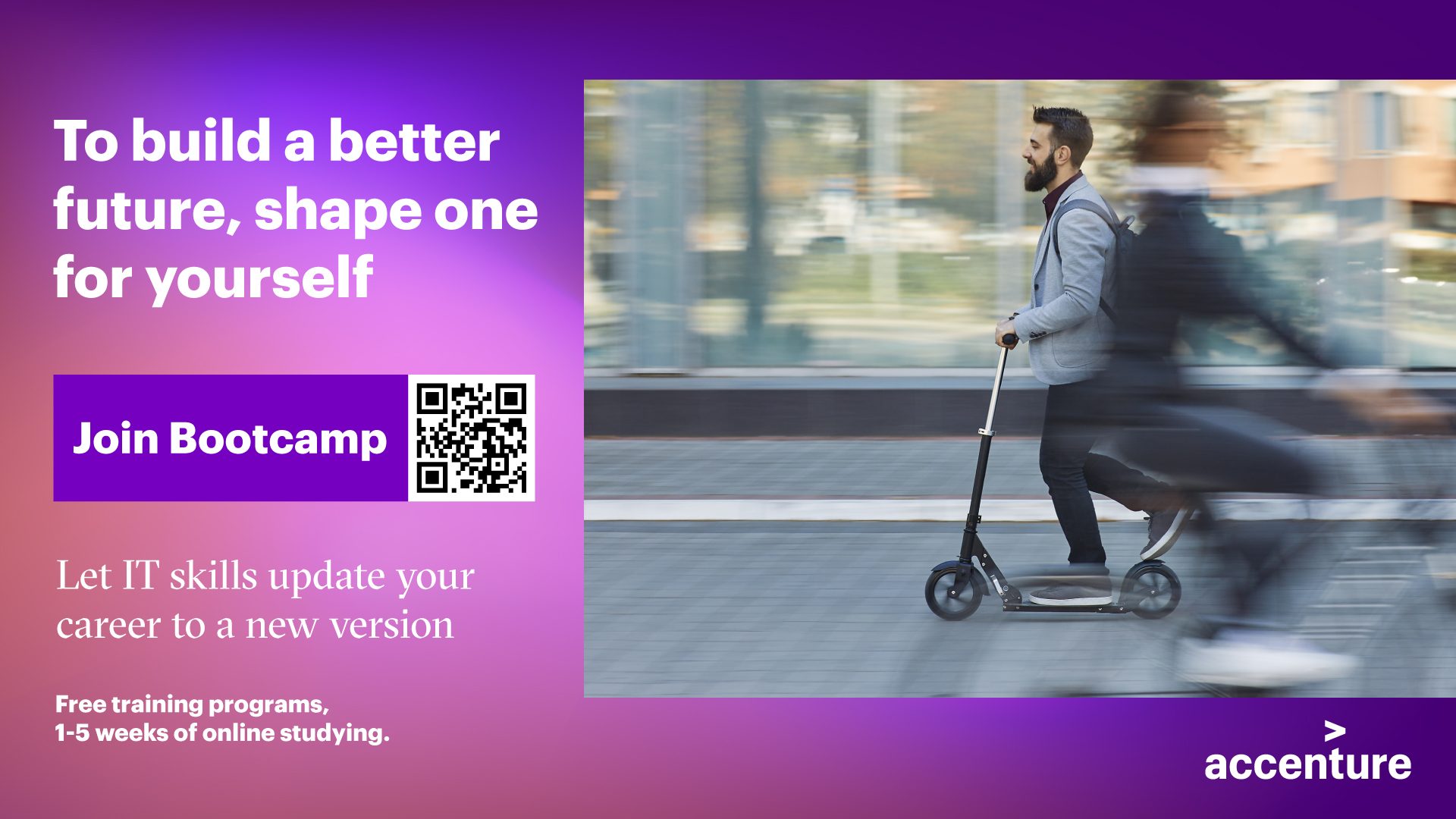 Build your IT career at Accenture Baltics!
If you want to start a career in IT, apply for Accenture Bootcamp – the most extensive, remote and free IT training provided by Accenture – one of the leading IT companies in the world. Bootcamp is free of charge set of intensive trainings with a mixture of teamwork, self-study, workshops and hands-on experience.
After the Bootcamp, for the most successful participants we offer 3 month fully paid internship at Accenture Baltics.
Best graduates will be offered a permanent job position!
About the training:
You will:
learn the fundamentals of SAP Data, it's characteristics and role in business processes
obtain theoretical and practical skills in working with data migration tools;
learn basics of SQL programming language;
practice working individually and in teams;
use Agile methodologies;
build your logical and troubleshooting skills;
You will work with one of the leading migration tools – Data Services, as a developer you will work closely with SAP, MS Excel, SQL, LSMW and other technologies.