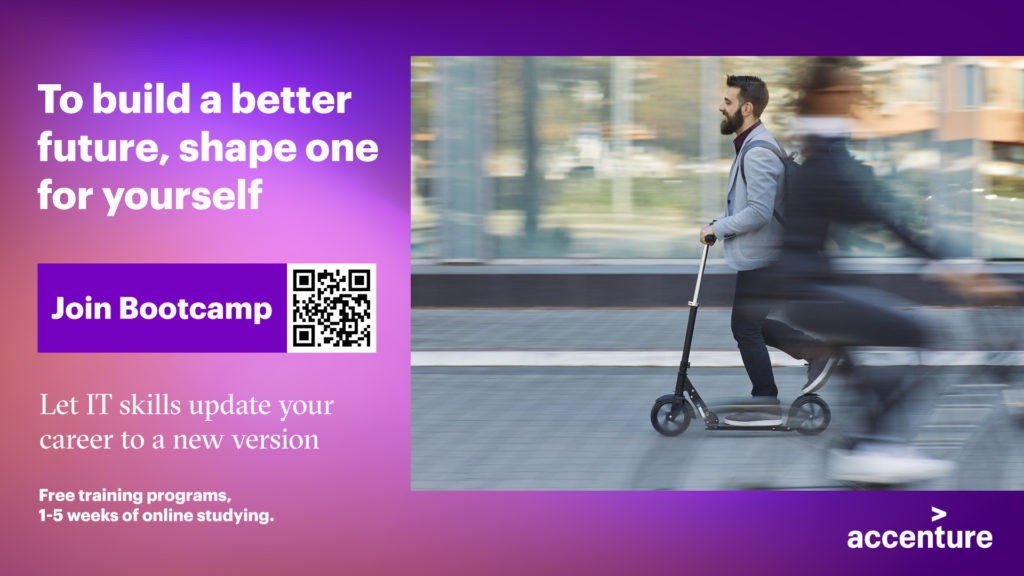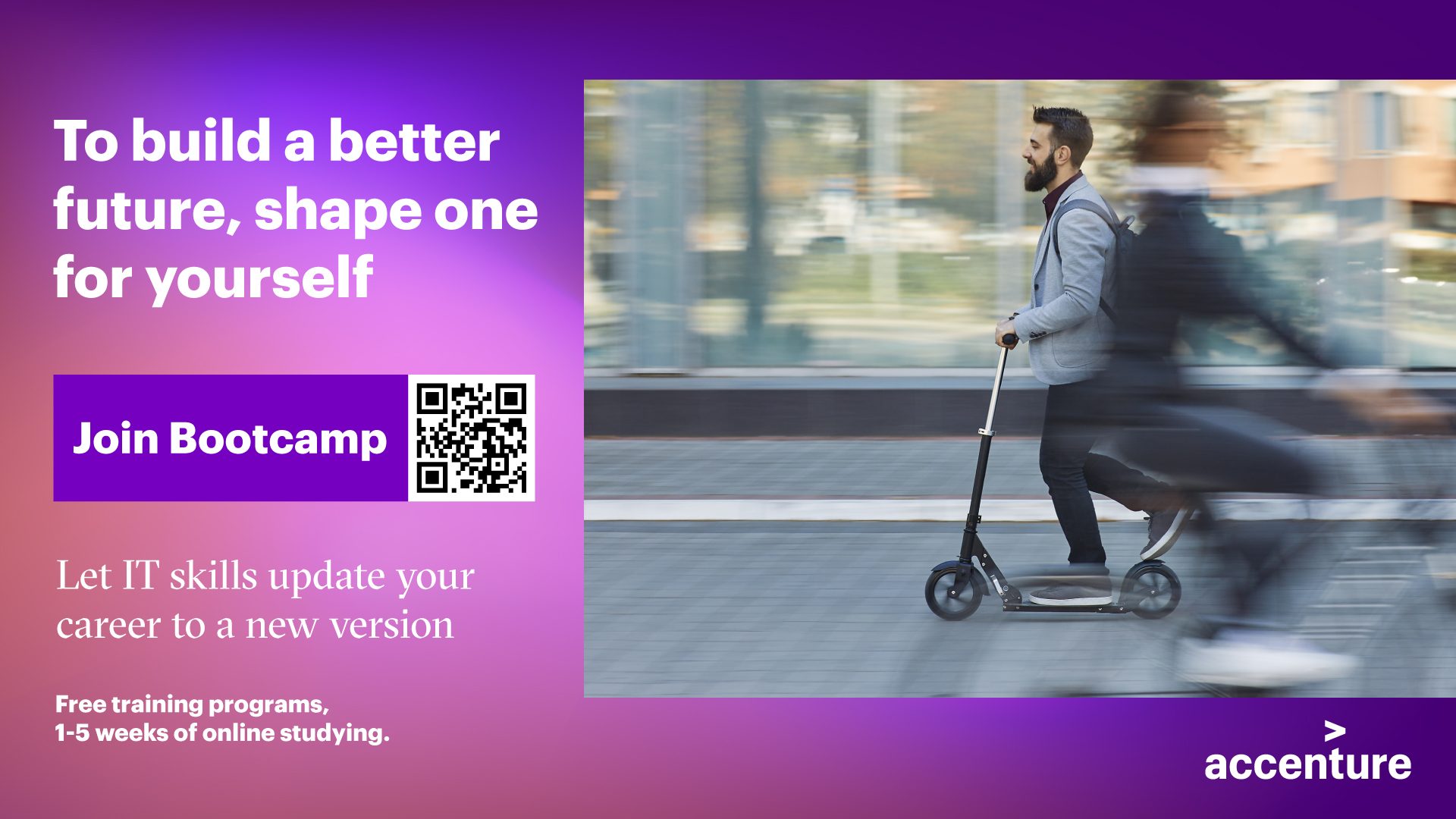 Build your IT career at Accenture Baltics!
If you want to start a career in IT, apply for Accenture Bootcamp – the most extensive, remote and free IT training provided by Accenture – one of the leading IT companies in the world. Bootcamp is free of charge set of intensive trainings with a mixture of teamwork, self-study, workshops and hands-on experience.
After the Bootcamp, for the most successful participants we offer 3 month fully paid internship at Accenture Baltics.
Best graduates will be offered a permanent job position!
About the training:
What is our data science bootcamp about?
With the world going crazy about self-driving cars, we will show you how the data science technology behind it actually works. Maybe you also want to learn how to make future predictions based on data science algorithms? Such "magic" can be used in any area and can have infinite amounts of different use cases!
What will you learn in our data science bootcamp?
Throughout our data science course you will learn how to:
prepare and visualize data
create and use clustering algorithms
create and use predictive models and be able to forecast fascinating things
create classification models and how to evaluate their performance
do feature engineering
use natural language processing for textual data analytics
work with image processing
you will learn about artificial neural networks and deep learning in theory and practice