Build your IT career at Accenture Baltics!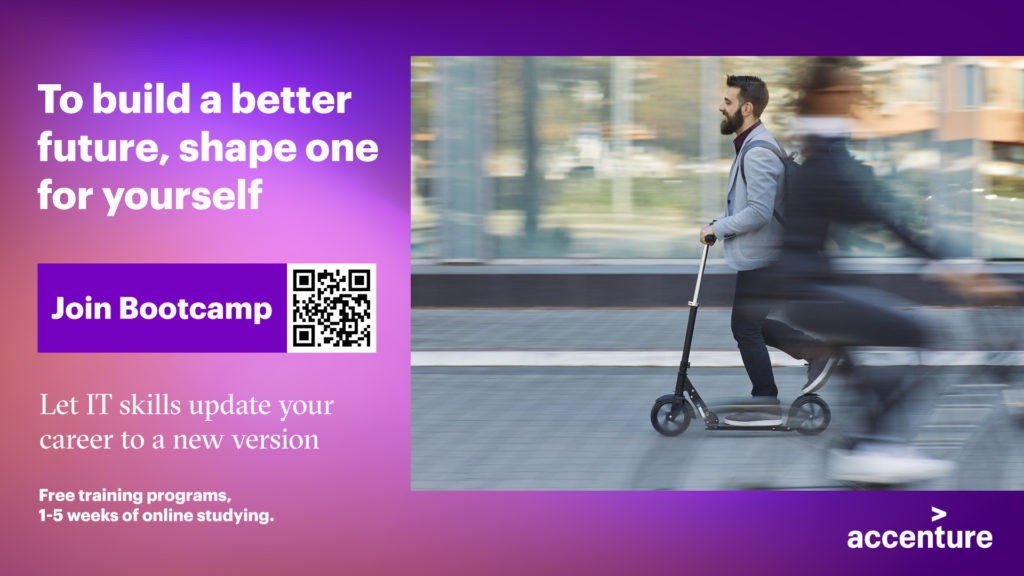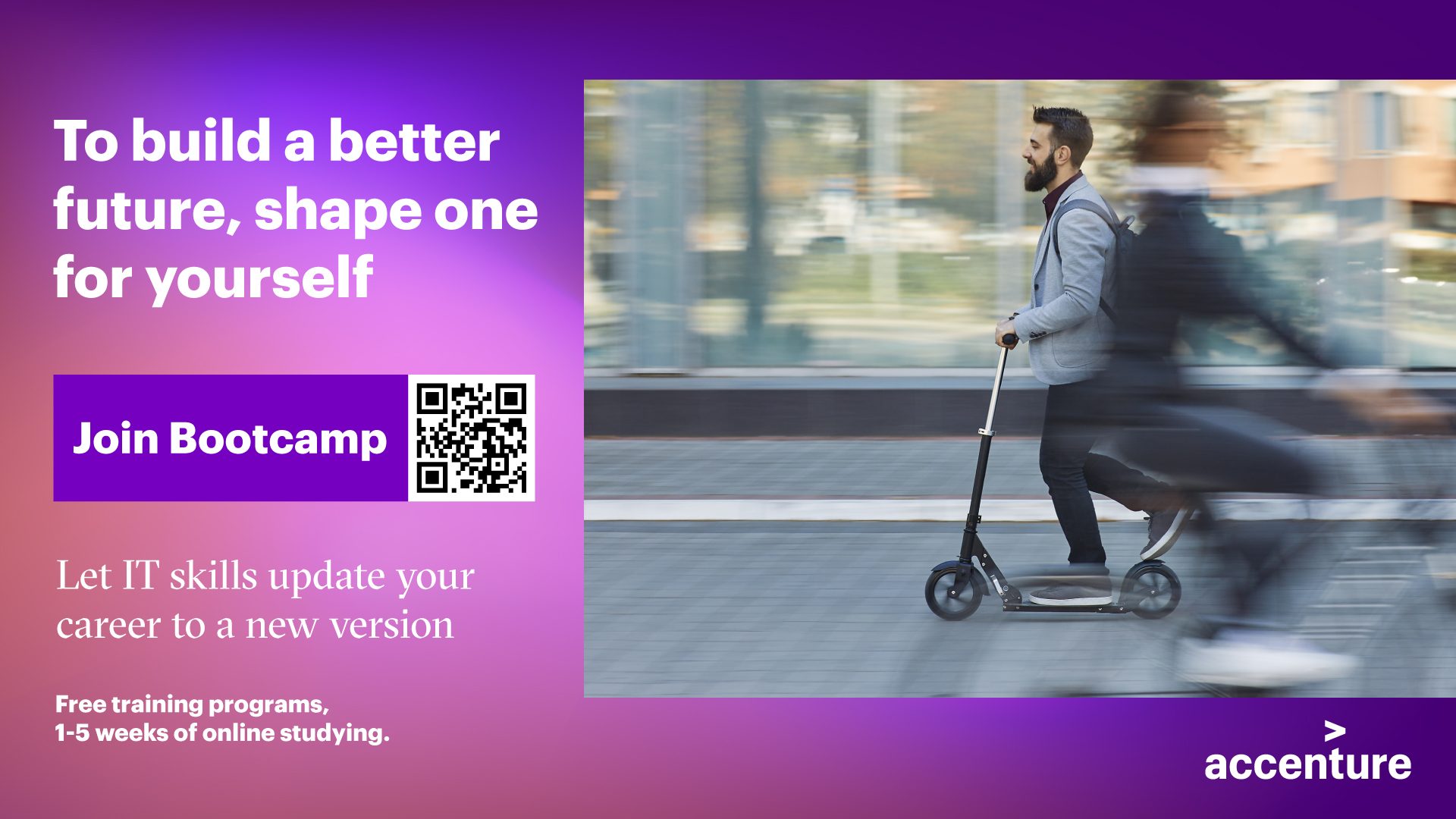 If you want to start a career in IT and get internship at Accenture Baltics, apply for Accenture Bootcamp – the most extensive, remote and free IT training provided by Accenture – one of the leading IT companies in the world. Bootcamp is free of charge set of intensive trainings with a mixture of teamwork, self-study, workshops and hands-on experience. After the Bootcamp, for the most successful participants we offer 3 month fully paid internship at Accenture Baltics.
Best graduates will be offered a permanent job position!
About the training:
In this course you will gain theoretical and practical skills while learning how to design, implement code/UI, test, debug and deploy your first SAP Sales Cloud Business Objects in Agile project environment.
Are you interested seeing how the world largest business like Colgate, Whirpool, DeLonghi, Abu Dhabi National Oil Company run day to day their customers relationship and manage business operation in sales and service area using SAP Cloud for Customer (C4C) system?
SAP C4C core support many extensions techniques. Where one of them is development with SAP SDK based on ABSL (Advanced Business Scripting Language), which is basically a script for SAP native programming language ABAP (Advanced Business Application programming) runs productively in more than 100,000 SAP customer systems.
Topics included in the Bootcamp:
Introduction to SAP Customer Experience
SAP in the Cloud
Agile Project delivery
Experience SAP Cloud for Customer
Business process Lead-to-Cash in terms of SAP solutions
SAP Sales Cloud Functional Training + hand-on exercise.