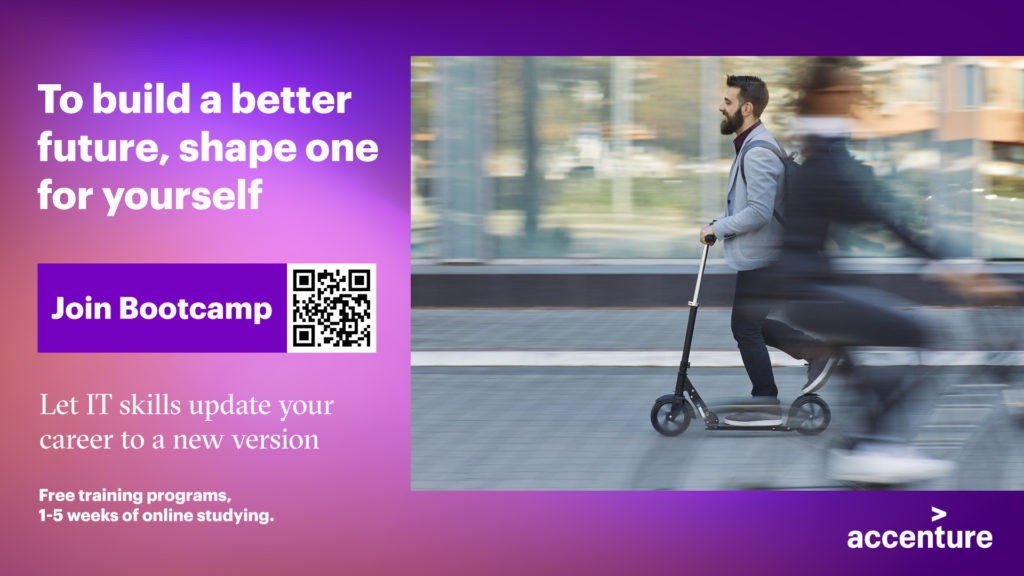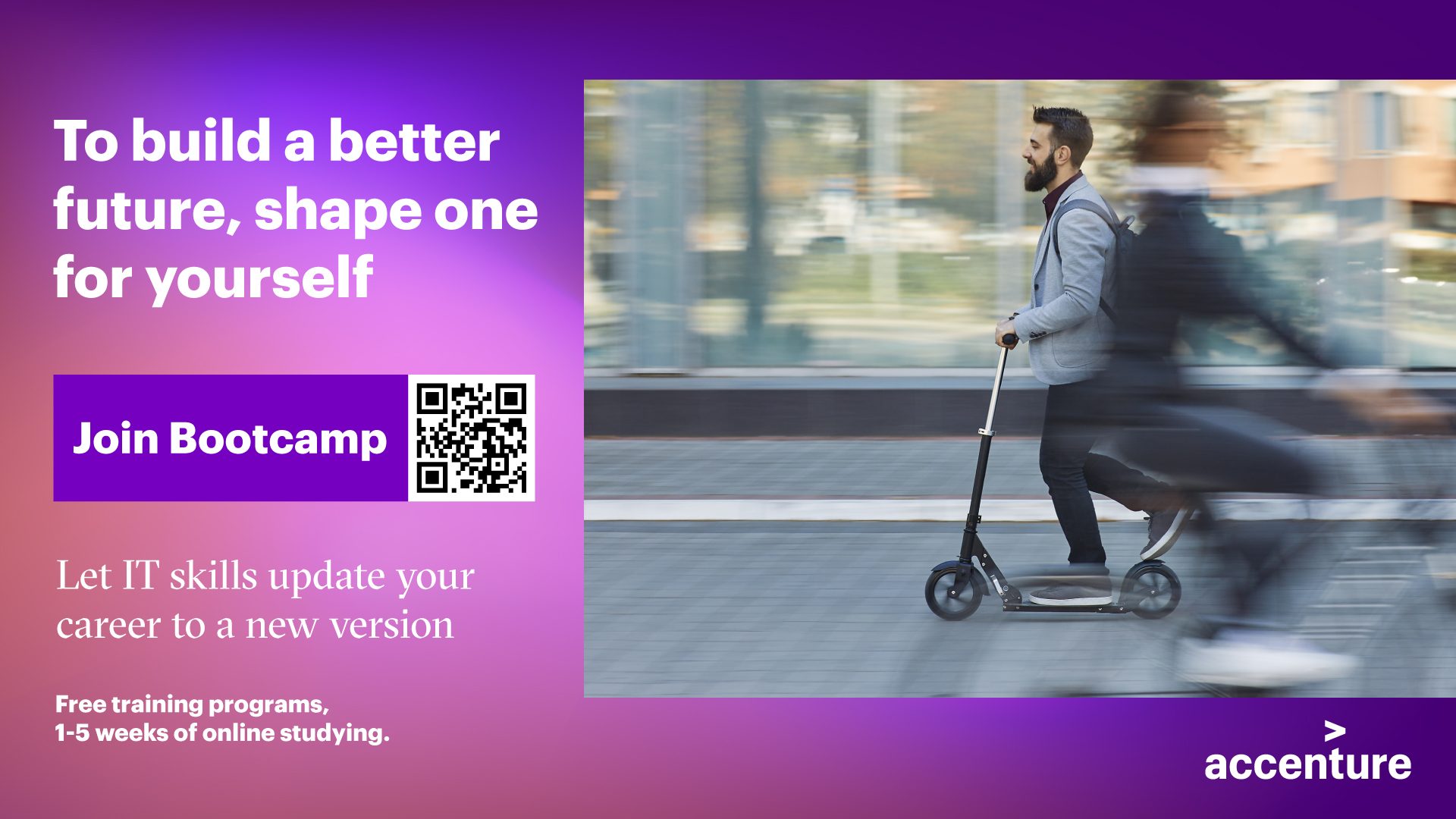 Build your IT career at Accenture Baltics!
If you want to start a career in IT, apply for Accenture Bootcamp – the most extensive, remote and free IT training provided by Accenture – one of the leading IT companies in the world. Bootcamp is free of charge set of intensive trainings with a mixture of teamwork, self-study, workshops and hands-on experience.
After the Bootcamp, for the most successful participants we offer 3 month fully paid internship at Accenture Baltics.
Best graduates will be offered a permanent job position!
About the training:
Cloud technologies, automation, scripting, teamwork and much more! Join DevOps and Cloud bootcamp and learn core concepts of Git, Jenkins, AWS, Chef, Docker, Sonar and obviously – DevOps. After this bootcamp you will know how to use Amazon Web Services, perform other tool orchestration with Jenkins, create Docker containers and even more. Apart from that, you will understand how Continuous Delivery, Continuous Integration and Continuous Testing works. All this will help you to develop new DevOps and Cloud solutions during internship.