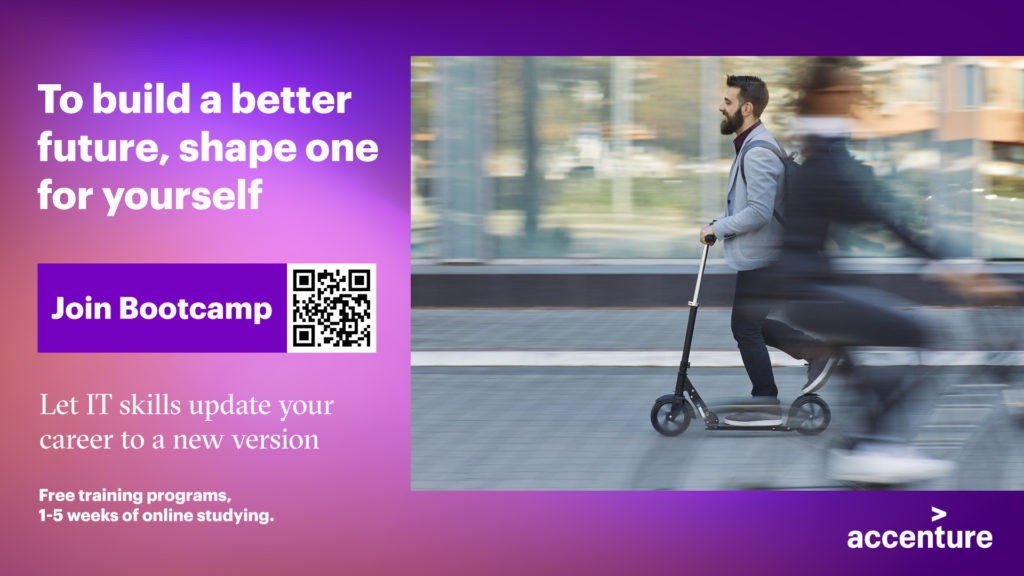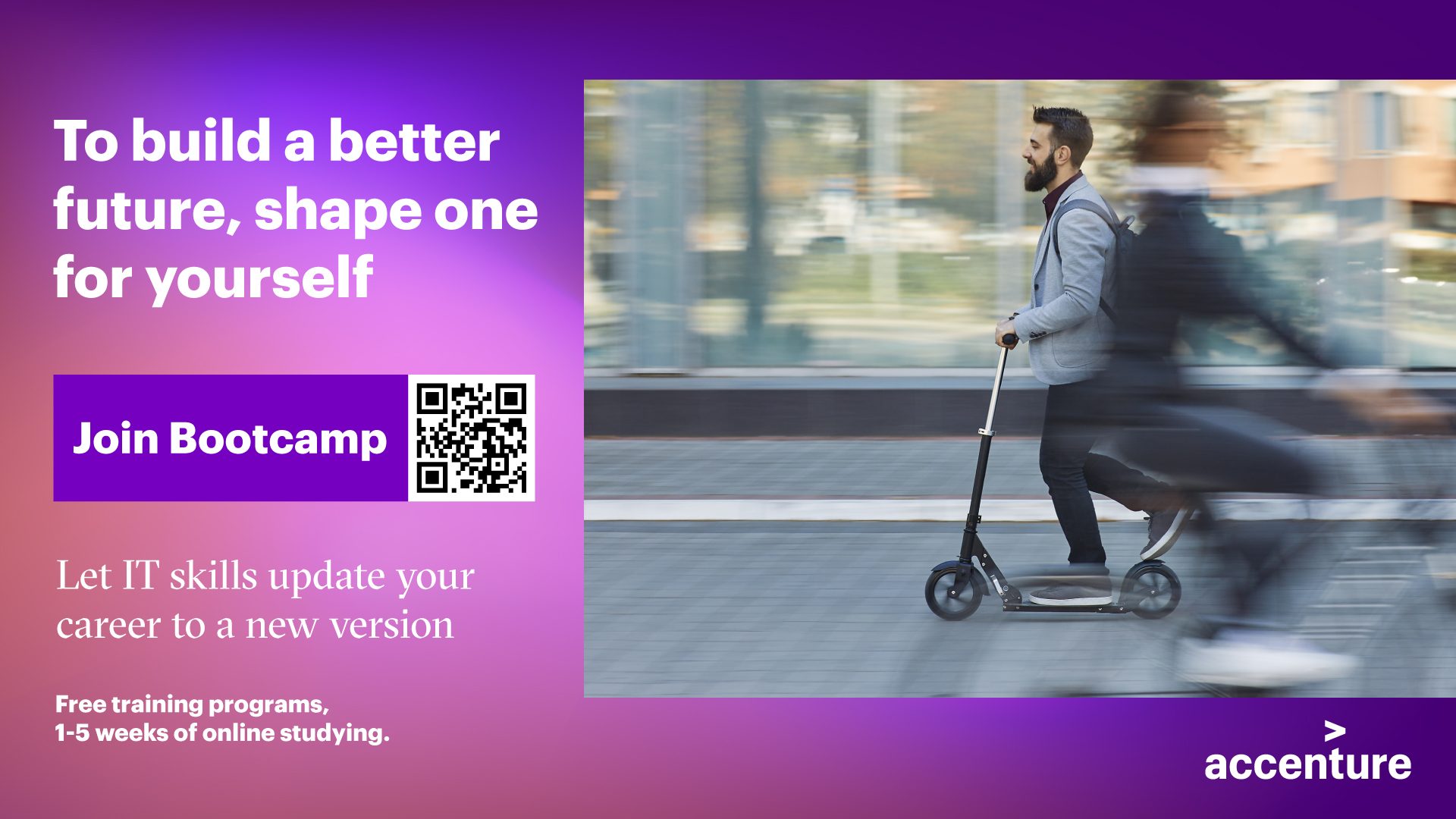 Build your IT career at Accenture Baltics!
If you want to start a career in IT, apply for Accenture Bootcamp – the most extensive, remote and free IT training provided by Accenture – one of the leading IT companies in the world. Bootcamp is free of charge set of intensive trainings with a mixture of teamwork, self-study, workshops and hands-on experience.
After the Bootcamp, for the most successful participants we offer 3 month fully paid internship at Accenture Baltics.
Best graduates will be offered a permanent job position!
About the training:
During this course You will:
Learn Java basic concepts and applications:
Gain knowledge in Java programming, architecture and design, as well as testing and methodology fundamentals;
Learn programming in Java, using Git (version control system), and the basics of setting up Linux and will explore writing Java command line applications;
Second part of the bootcamp will be devoted to introduction to Salesforce platform:
take a first step into Cloud Technologies – configuration and customizations;
get introduction to CRM and Cloud application concepts;
Learn to design and develop Salesforce solutions using Salesforce declarative (UI adjustments, business layer rules, process automation) or programmatic tools (APEX – Java like programming language).
Both parts of bootcamp will be mix of theory modules and practical tasks to gain hands on developer experience.