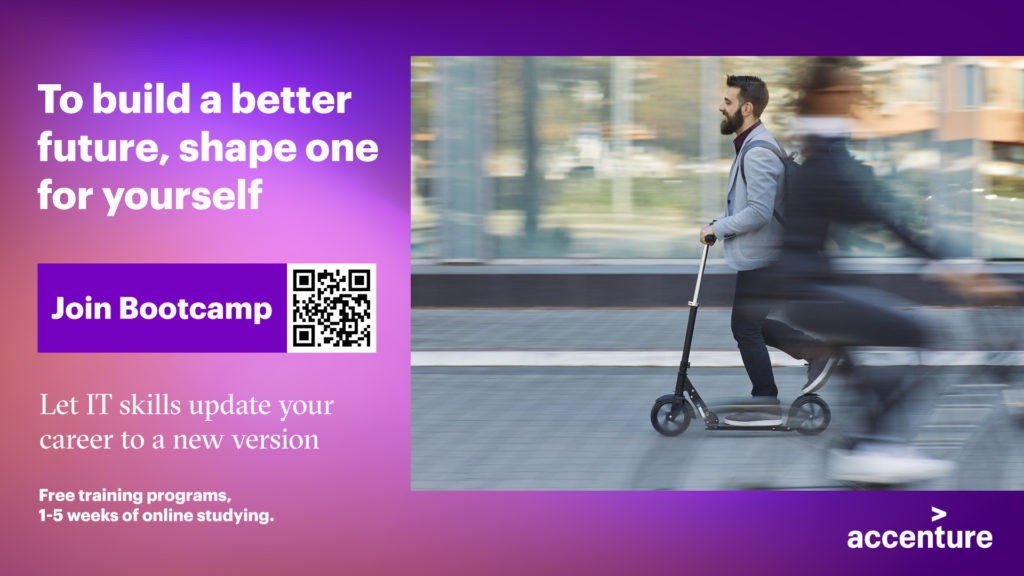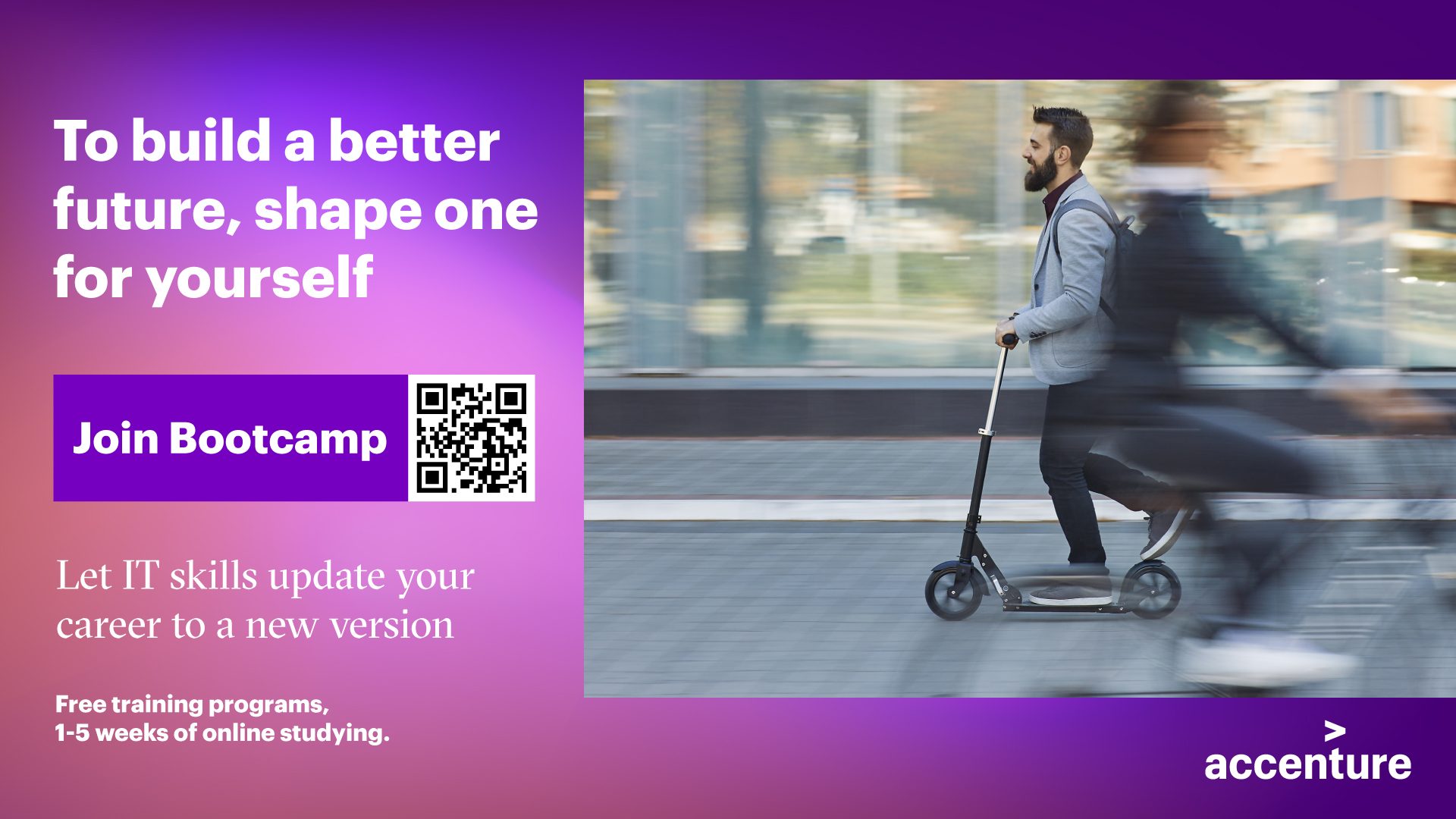 Build your IT career at Accenture Baltics!
If you want to start a career in IT and get internship at Accenture Baltics, apply for Accenture Bootcamp – the most extensive, remote and free IT training provided by Accenture – one of the leading IT companies in the world. Bootcamp is free of charge set of intensive trainings with a mixture of teamwork, self-study, workshops and hands-on experience. After the Bootcamp, for the most successful participants we offer 3 month fully paid internship at Accenture Baltics.
Best graduates will be offered a permanent job position!
About the training:
In this course you will gain theoretical and practical skills while learning how to design, test, debug and deploy your first SAP Commerce implementations in Agile project environment.
Are you interested seeing how the world's large companies, like SAP, H&M, Axfood, Daimler, Puig and other run their business processes by using SAP Commerce platform, manage cloud infrastructure and integrations with 3rd party systems?
SAP Commerce is based on JAVA and uses Spring framework.
Topics included in the Bootcamp:
SAP Commerce architecture
Spring MVC
SAP Commerce cockpits
SAP Commerce CMS, FE
Rule engine, personalization, context-driven services
Integration services
Accelerators