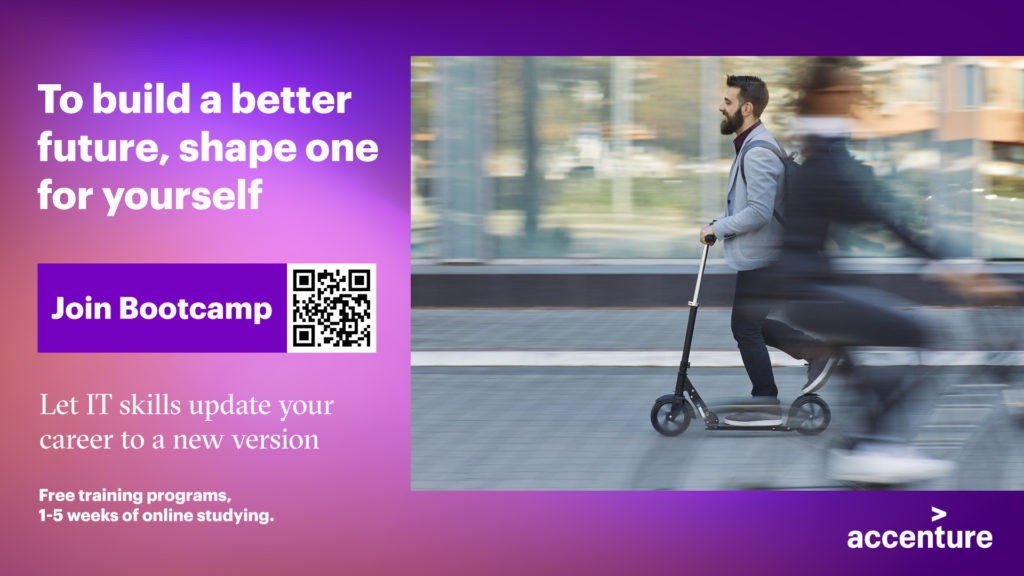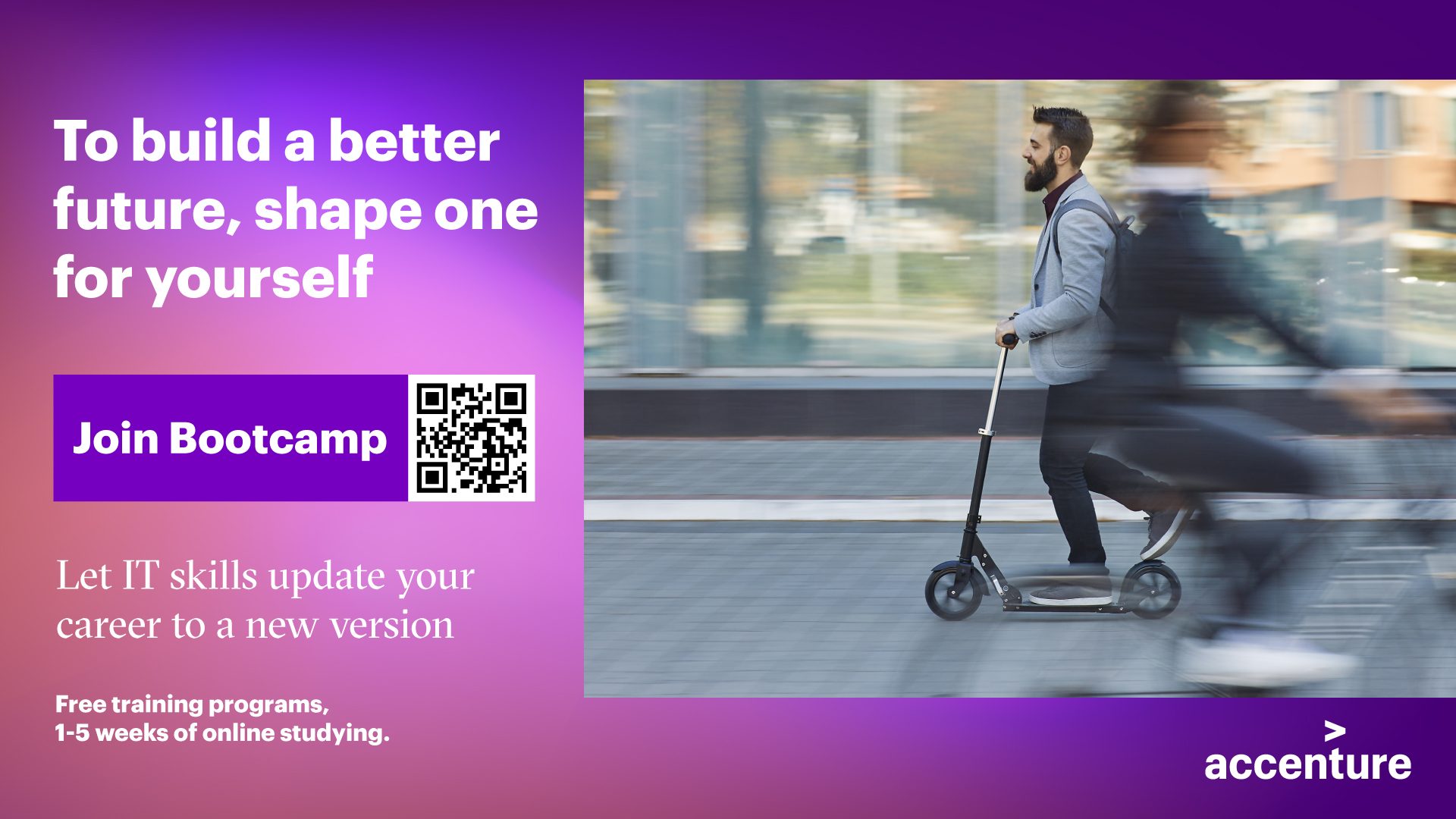 Build your IT career at Accenture Baltics!
If you want to start a career in IT, apply for Accenture Bootcamp – the most extensive, remote and free IT training provided by Accenture – one of the leading IT companies in the world. Bootcamp is free of charge set of intensive trainings with a mixture of teamwork, self-study, workshops and hands-on experience.
After the Bootcamp, for the most successful participants we offer 3 month fully paid internship at Accenture Baltics.
Best graduates will be offered a permanent job position!
About the training:
Robotics Process Automation (RPA) and Virtual Agents (VA) are used separately and in conjunction, and together with other Artificial Intelligence (AI) technologies form Intelligent Automation Spectrum. Intelligent automation systems sense and synthesize vast amounts of information and can automate entire processes or workflows, learning and adapting as they go. The range of business problems to which intelligent automation can be applied is expanding as technologies for voice recognition, natural language processing, and machine learning improve and become usable by non-specialists.
Have you heard the new IT buzzword? You are right, it is INTELLIGENT AUTOMATION and at this day and age anyone can be a specialist, but you can you grow and become a developer who creates Robots, Chatbots and works with Artificial Intelligence.
Let us help you! If you are an IT Student or generally into IT and know that Intelligent Automation is something that will make you enthusiastic, then you have found the right place, here, at Accenture!
The Bootcamp will provide you with the following knowledge:
Introduction to IA/RPA
Automating with Blue Prism and UiPath
Virtual Agenting with Boost.ai and Dialogflow
Introduction to Artificial Solutions (Teneo) & Converse – Virtual Agent platforms
IN THE NEW in Intelligent Automation
Links:
Learn Robotic Process Automation
Learn Applied Intelligence
Topics included in the Bootcamp:
Intelligent automation
Intelligent automation tools overview,
Project life cycle
Consultant's work
VA overview
VA tool overview – Teneo
VA tool overview – Converse
RPA -Blue Prism basic course
RPA -UiPath basic course
VA – Boost.ai basic course
Application