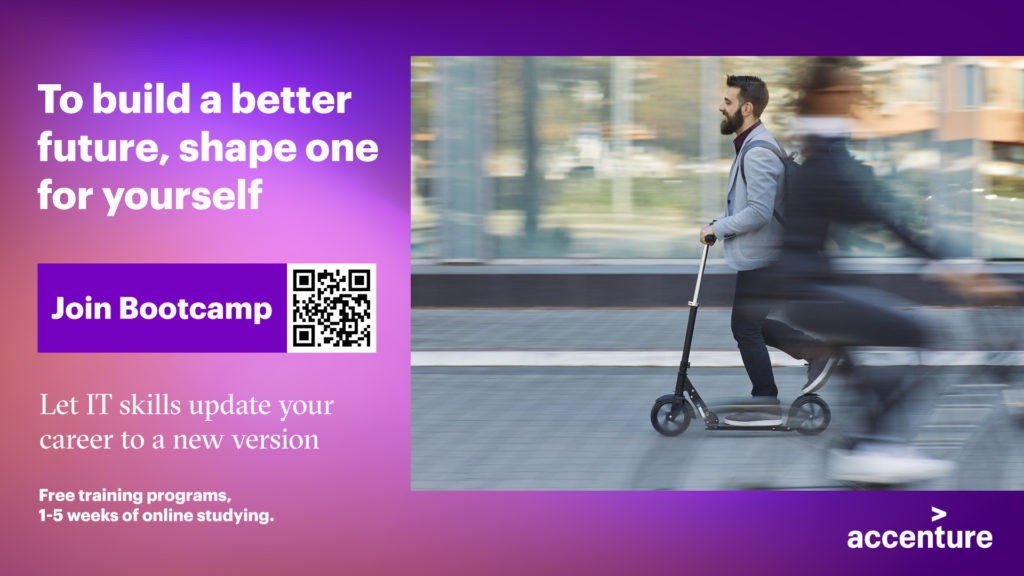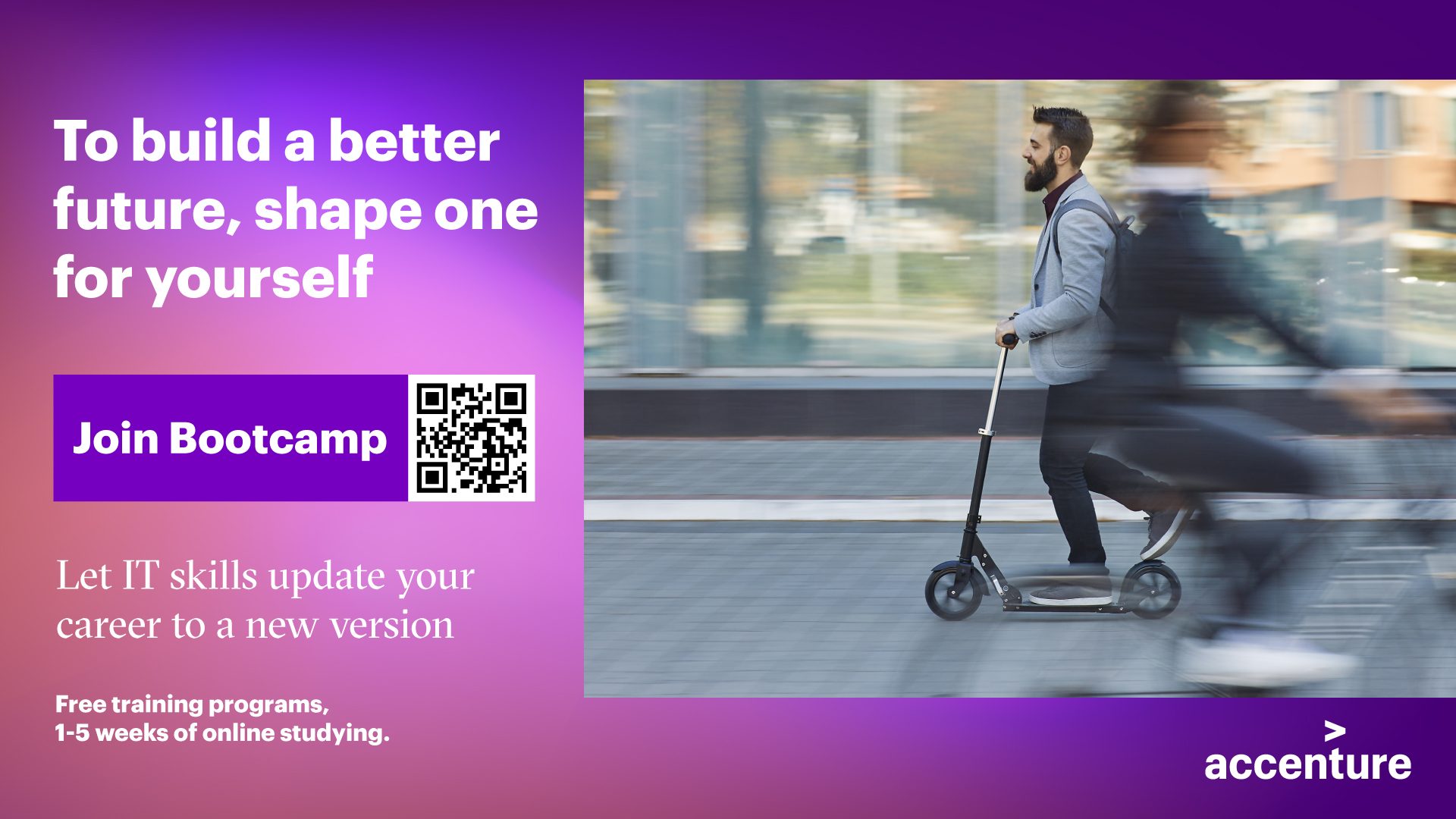 Build your IT career at Accenture Baltics!
If you want to start a career in IT, apply for Accenture Bootcamp – the most extensive, remote and free IT training provided by Accenture – one of the leading IT companies in the world. Bootcamp is free of charge set of intensive trainings with a mixture of teamwork, self-study, workshops and hands-on experience.
After the Bootcamp, for the most successful participants we offer 3 month fully paid internship at Accenture Baltics.
Best graduates will be offered a permanent job position!
About the training:
Are you interested in seeing how the world's largest businesses like Amazon, DHL and Coca-Cola run day to day business operations and customer relations using SAP – Enterprise Resource Planning (ERP) System?
SAP's primary programming language ABAP (Advanced Business Application programming) runs productively in more than 100,000 SAP customer systems, where it enables enterprise-ready business applications and processes, and reduces total cost of development due to its integrated, self-compiling nature.
In this course You will gain theoretical and practical skills while learning how to design, build, test, debug, deploy your first cloud-ready ABAP application in Agile project environment.
Topics included in the Bootcamp:
ABAP programming language
ABAP RESTful Programming Model (RAP)
Core Data Services (CDS) – SAP's infrastructure for data modelling
REST-based OData (Open Data Protocol)
Fiori Elements – SAP's UX framework
SAP Business Technology Platform (BTP) and Cloud Foundry
Agile methodologies
ABAP is in the Cloud! Joins us in the journey!