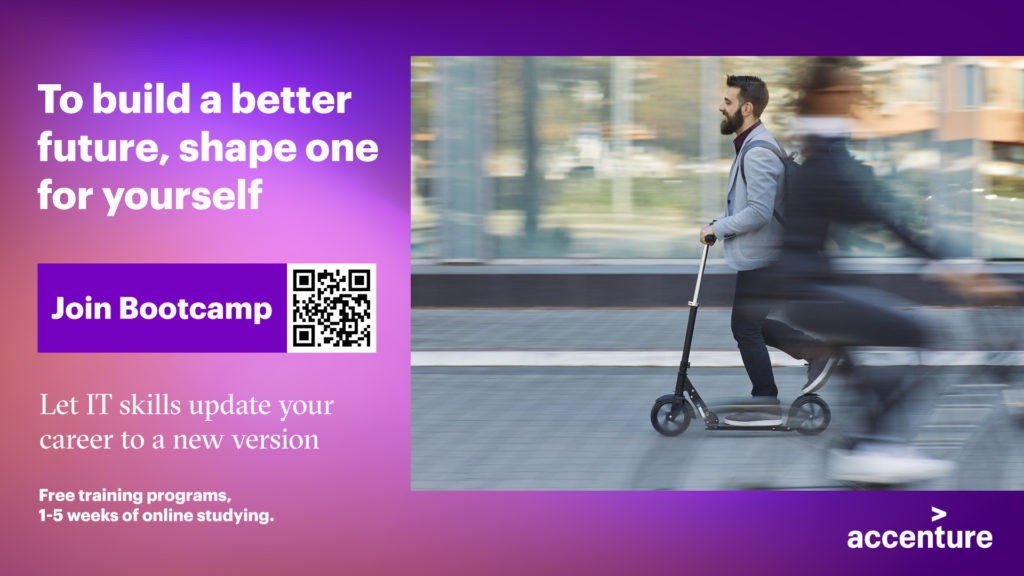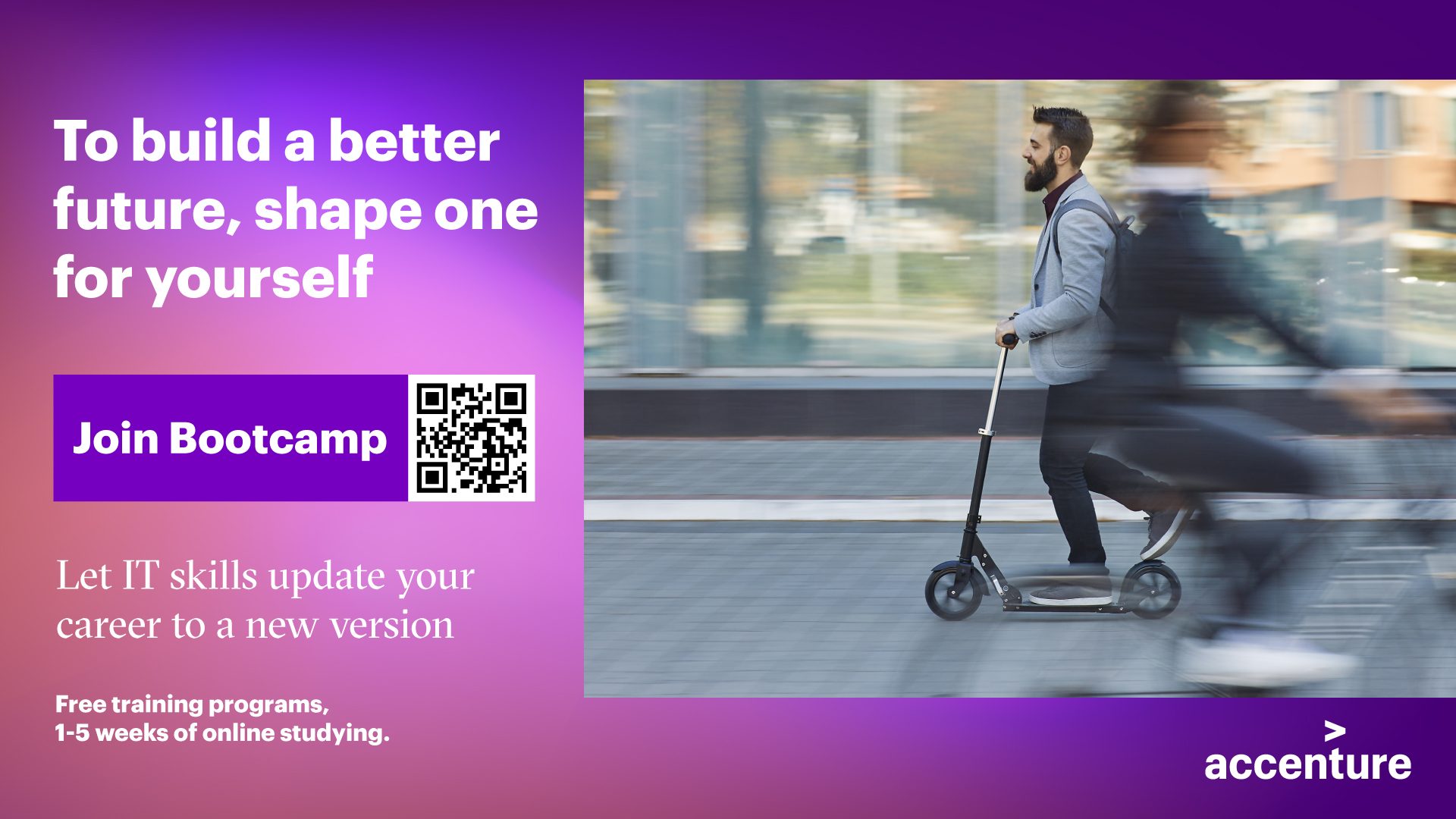 Build your IT career at Accenture Baltics!
If you would like to start a career in IT and have internship at Accenture Baltics, apply for Accenture Bootcamp – the most extensive, remote and free IT training provided by Accenture – one of the leading IT companies in the world. Bootcamp is free of charge set of intensive trainings with a mixture of teamwork, self-study, workshops and hands-on experience.
After the Bootcamp, for the most successful participants we offer 3 month fully paid internship at Accenture Baltics.
Best graduates will be offered a permanent job position!
About the training:
Data Integrators are ones of the most demanded specialists on IT market because of wide qualifications – they know various programming languages, able to manipulate data (SQL), know basics of different cloud systems (SAP, Salesforce etc.), DevOps technology… and it is easy start of professional IT career because of elements of visual programming in API design stage.
Baltics Data Integration team has a close connection with Nordics and Europe countries and is the second biggest Cloud Integration group in the Europe. It  opens for you wide opportunities for professional and career growth for proactive and ambitious person's.