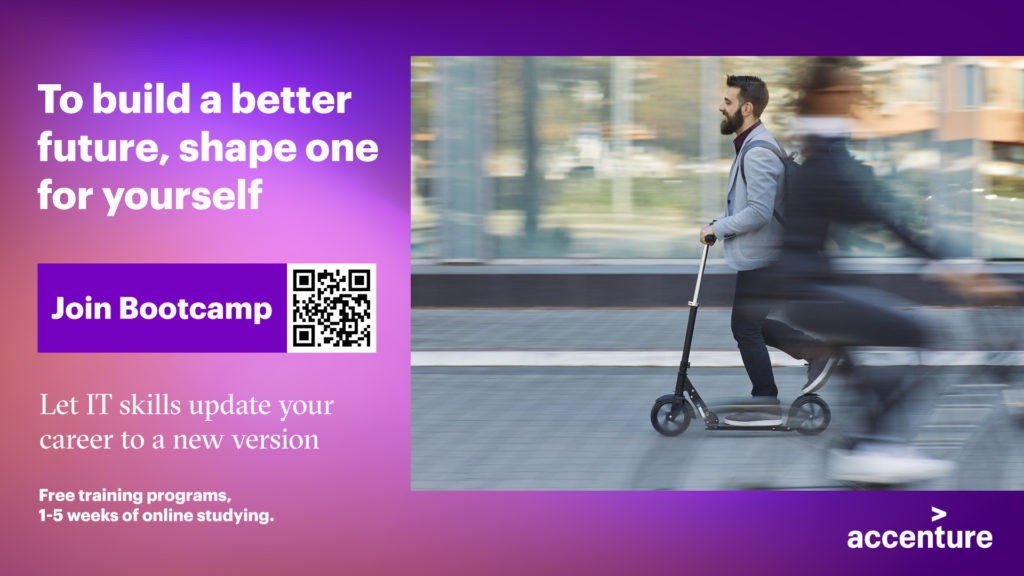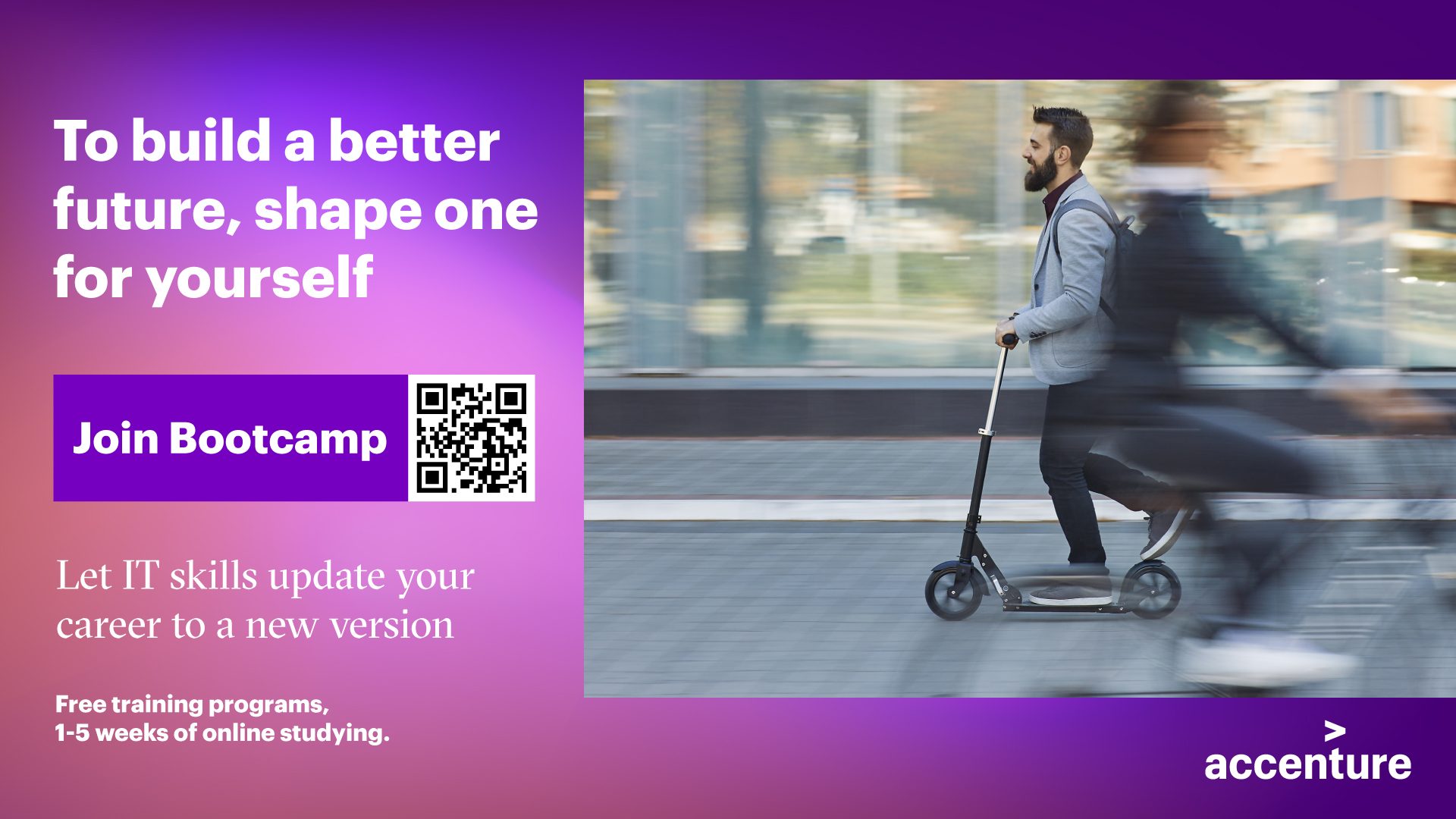 Build your IT career at Accenture Baltics!
If you want to start a career in IT, apply for Accenture Bootcamp – the most extensive, remote and free IT training provided by Accenture – one of the leading IT companies in the world. Bootcamp is free of charge set of intensive trainings with a mixture of teamwork, self-study, workshops and hands-on experience.
After the Bootcamp, for the most successful participants we offer 3 month fully paid internship at Accenture Baltics.
Best graduates will be offered a permanent job position!
About the training:
During this course You will learn:
Data engineer's skill set that is needed for the builders and masters of various data-oriented information systems
Cloud: AWS, Azure, Google
Different Hadoop ecosystem tools: HDFS, Spark, MapReduce etc.
Basic programming, Python, Spark
noSQL: DynamoDB
Streaming solutions like Kafka
Work on a small project
Tools and platforms mentioned above are used on daily basis and ensures good and broad enough understanding to interact, work together with data engineers, data scientists, DevOps, cloud automation and data visualization specialists.
Pre-requirement for effective learning during course:
Basic understanding of programming principles (e.g., Java, Python, Scala), some programming experience
Basic understanding of SQL
Basic understanding of shell scripting (basic Unix commands)
PC or Laptop with Camera, Teams and network connection