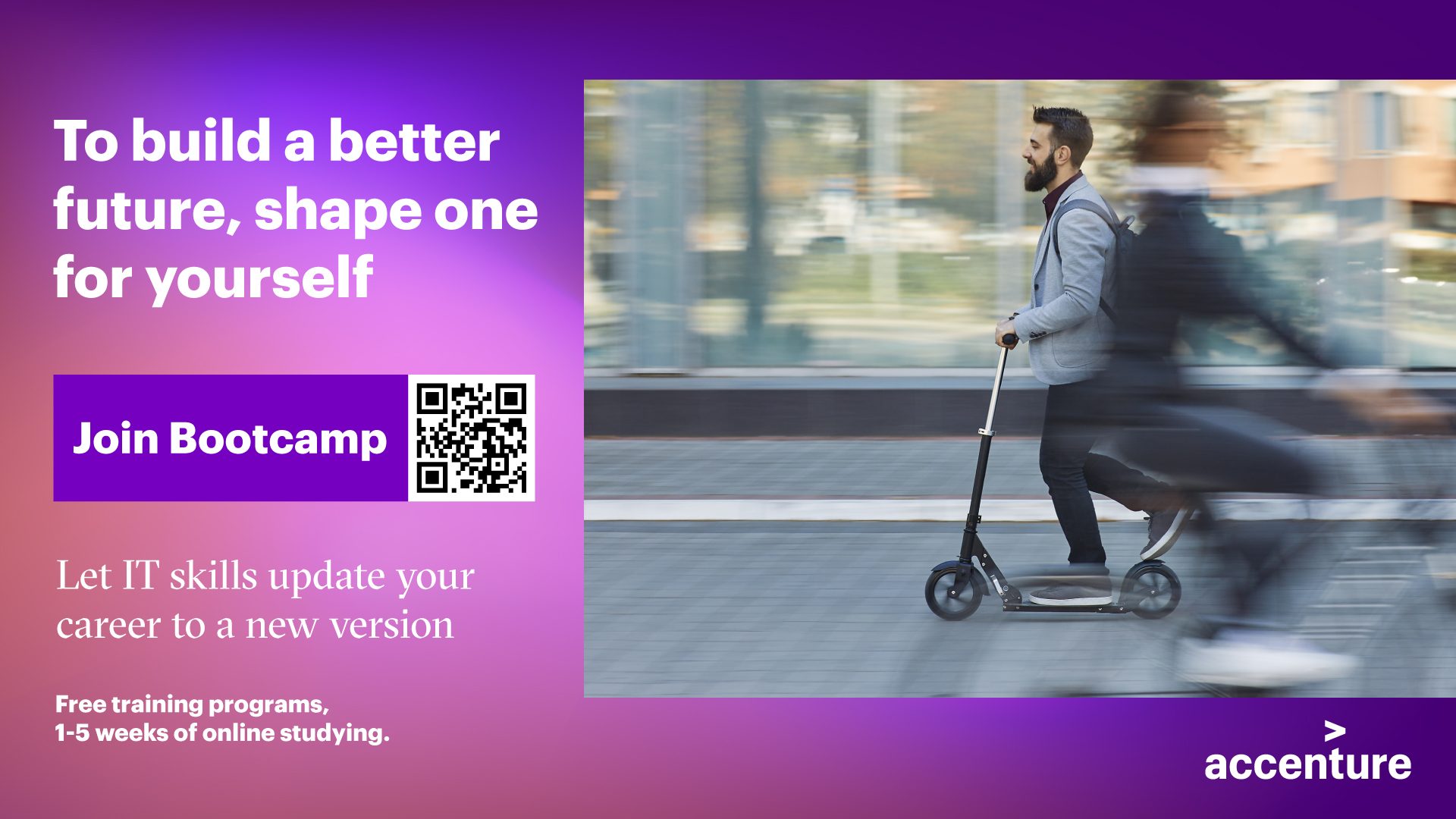 Build your IT career at Accenture Baltics!
If you want to start a career in IT, apply for Accenture Bootcamp – the most extensive, remote and free IT training provided by Accenture – one of the leading IT companies in the world. Bootcamp is free of charge set of intensive trainings with a mixture of teamwork, self-study, workshops and hands-on experience.
After the Bootcamp, for the most successful participants we offer 3 month fully paid internship at Accenture Baltics.
Best graduates will be offered a permanent job position!
About the training:
Software testing is the process of evaluating a software item to detect differences between functional or non-functional requirements and actual functionality. Testing assesses the quality of the product; it requires planning, monitoring, design and execution. Usage of automated testing helps to achieve high quality and efficiency while shortening the time needed for test execution. In this course, you will learn software testing fundamentals, but the last part of the training is devoted to practical test automation implementation for the demo project.
During the course you will get practical experience in software testing, Java, Selenium WebDriver, Cucumber, Git and work in an Agile project-like environment.
Application