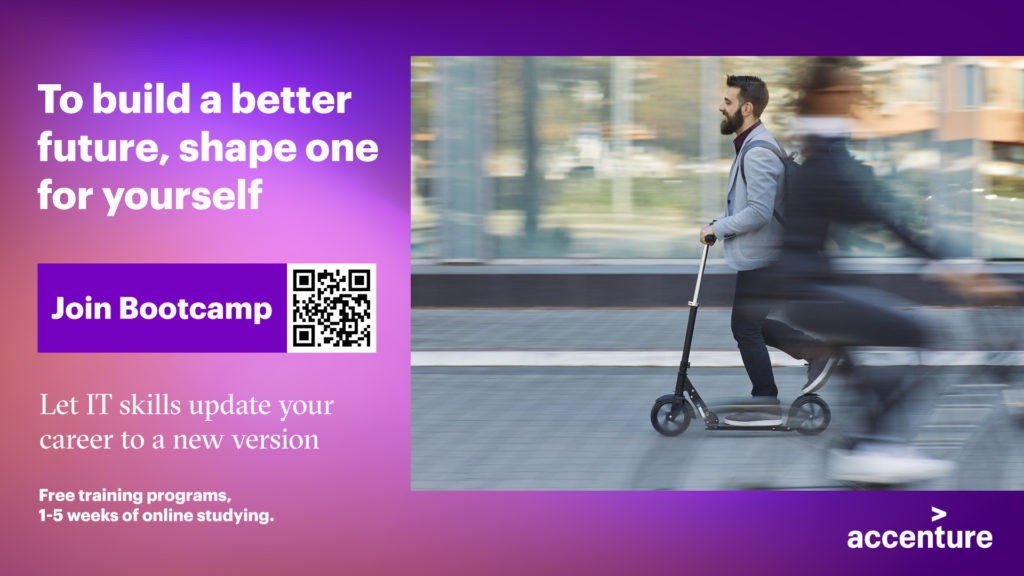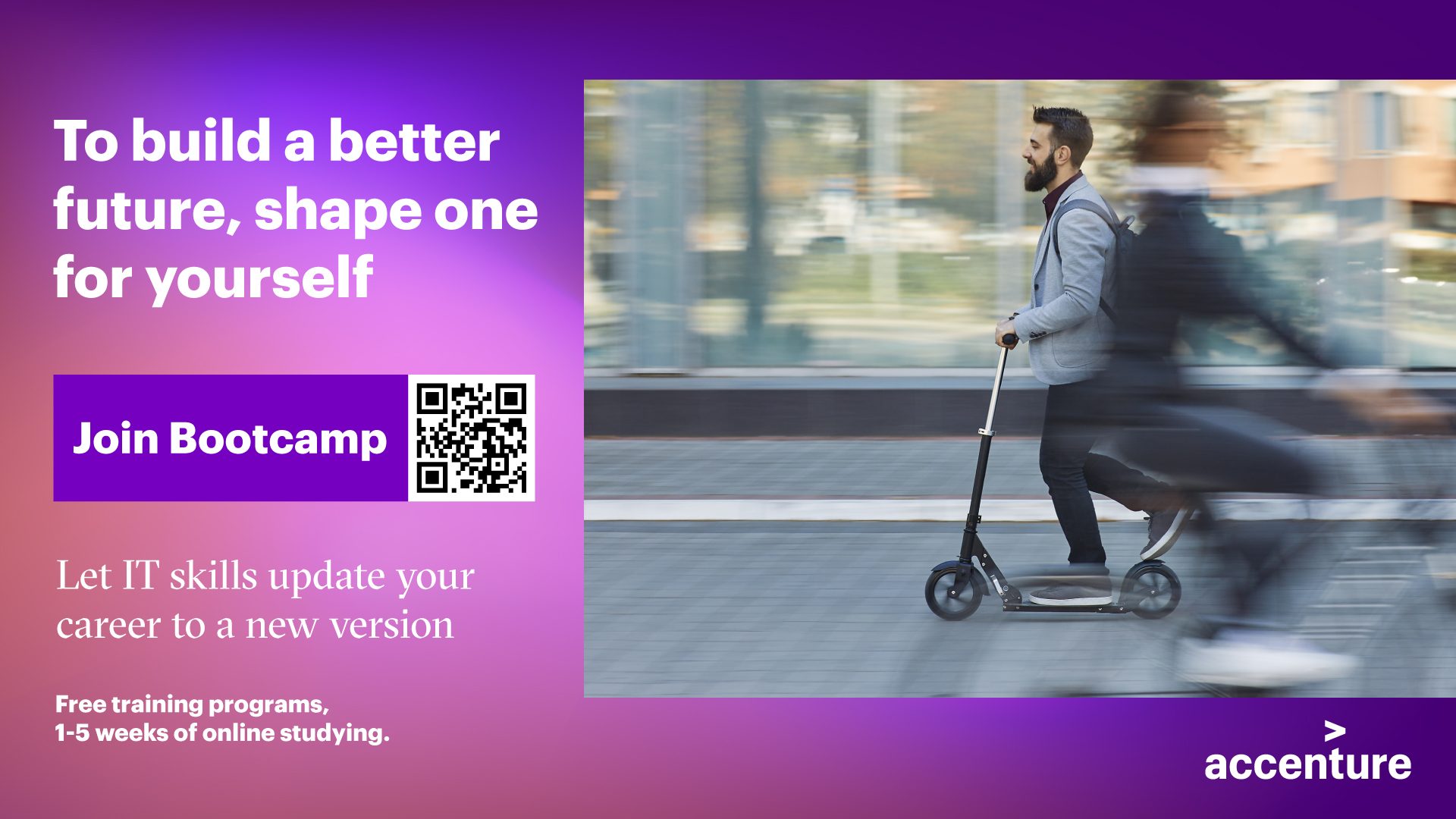 Build your IT career at Accenture Baltics!
If you want to start a career in IT, apply for Accenture Bootcamp – the most extensive, remote and free IT training provided by Accenture – one of the leading IT companies in the world. Bootcamp is free of charge set of intensive trainings with a mixture of teamwork, self-study, workshops and hands-on experience.
After the Bootcamp, for the most successful participants we offer 3 month fully paid internship at Accenture Baltics.
Best graduates will be offered a permanent job position!
About the training:
The aim of the training is to provide potential Accenture employees with the basic knowledge needed to develop iOS mobile applications.
Topics included in the training:
Tools and APIs required to build applications for the iPhone and iPad platforms using the iOS SDK;
User interface design for mobile devices and unique user interactions using multi-touch technologies;
Object-oriented design using model-view-controller paradigm, memory management, Swift programming language;
Object-oriented database API, animation, mobile device power management, multi-threading, networking and performance considerations.